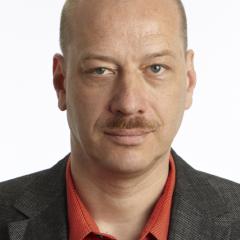 Frank is the person behind the basic structure of our AudienceScience system. He defines and refines the essential core design features and elements that provide the framework for our solutions-based capabilities. It is in Frank's expert hands to keep the foundation of our proprietary technology at maximum efficiency for our clients.
Frank is regarded as a German IT pioneer and began developing innovative software and hardware during his student days, including the first scanner for Macintosh and the first S-Bus card in Germany. He has specialized in technical consulting and programming high-performance UNIX applications. He was co-founder and part of the management team of wunderloop, acquired by AudienceScience in 2010.
Frank has a degree in electrical engineering from the Berlin Institute of Technology.
Videos
Berlin Buzzwords 2016
Berlin Buzzwords 2017